Kingdom Hearts 358/2 Days English Patched MegaUpload
GAME IS OUT IN ENGLISH NOW! NO NEED TO USE THIS VERSION!
Game Info:
The newest installment in the Kingdom Hearts franchise.
Play as Roxas and discover more about his past and more background behind organisation XIII (Well if you know any japanese)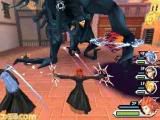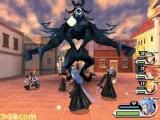 Patch Info:

~ Partial english patch, items and menus translated.
~ Anti Piracy removed.
File Info:
Release date:
May 30, 2009.
Language:
Japanese + Partial English.
Genre:
Action RPG.
Gameplay modes:
Single and Multiplayer.
Developer and Publisher:
Square-Enix
Size:
250mb unpacked / 200mb packed (RAR).
Hekheler requested this, i already had it patched and ment to upload it much earlier but i forgot to xD so anyway here you all are.
Download:
~ Download from
MegaUpload