Kingdom Hearts 358/2 Days MegaUpload Rapidshare
Game Info:
The newest installment in the Kingdom Hearts franchise.
Play as Roxas and discover more about his past and more background behind organisation XIII (Well if you know any japanese)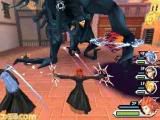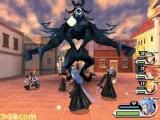 Patch Info:
~ Anti Piracy removed - Confirmed to work on all flash cards apparently.
- Apparently it doesn't work for AK2i
File Info:
Release date:
May 30, 2009.
Language:
Japanese.
Genre:
Action RPG.
Gameplay modes:
Single and Multiplayer.
Developer and Publisher:
Square-Enix
Size:
262mb unpacked / 205mb packed (RAR).
Download:
PASSWORD IS dueler
~ Download from
MegaUpload
~ Download From RapidShare
Part 1
Part 2
- Upped by NeoDraven
PASSWORD IS dueler
Note: Yes i did the 0C to 37 fix. I did not discover it nor ever lay claim to doing so. I just did this for those people who dont know how to patch games or simply cannot due to operating system flaws. So please no posts of "Hey you didnt make this, or i can do this already".